Dentures are most commonly sought out by elderly people who have lost most or all of their teeth, but anyone can get them if they lose or need their teeth pulled. Whether you need to replace a full arch of teeth or just a section of missing ones, dentures can fill the gap.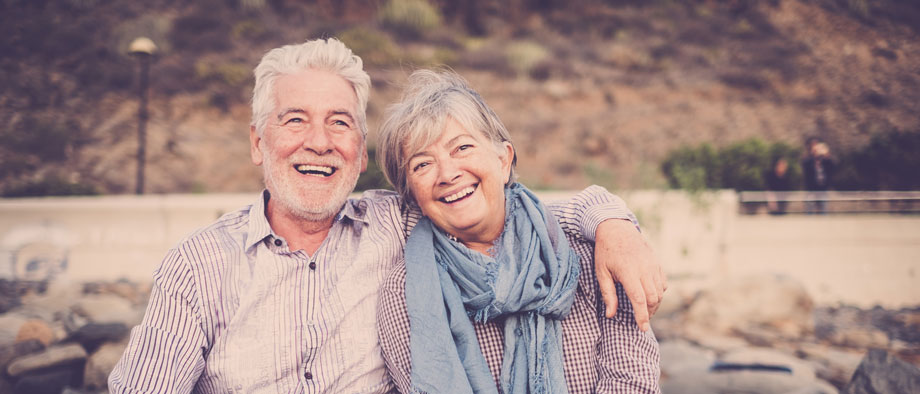 Full Dentures
When you're missing a lot of teeth, especially your front teeth, it can be near impossible to speak and eat effectively, but with dentures this is no longer a problem. Dentures usually don't have any metal, although partials likely will, to secure themselves to surrounding teeth.
The benefit of dentures is you don't have to worry about cleaning them after you eat. There's no need to brush them at night or in the morning, but before you go to sleep you will need to remove them and put them in
or water. It's important to never let your dentures dry out because then they'll warp, crack, and no longer fit in your mouth.
Your denture may be secured into your mouth by dental implants to prevent bone loss. This also stops your dentures from slipping and sliding around in your mouth so you can have more peace of mind when you're eating and speaking that they won't move around.
Partials
seeing your dentist once every six months.
are simply a smaller version of full dentures and the only other difference is partials may have metal to secure themselves to the adjacent teeth. It is incredibly important to take care of your remaining teeth by brushing them twice daily, flossing once a day, and
Request an Appointment
Whether you need all of your teeth replaced or just some of them, full or partial dentures can help restore your ability to properly eat and speak. To schedule an appointment with our dentist in Kilgore, Texas, you can give us a call at (903) 984-1108.