To request an appointment with our family dentist for one of the services listed below, you can call our office at (903) 984-1108 to schedule an appointment.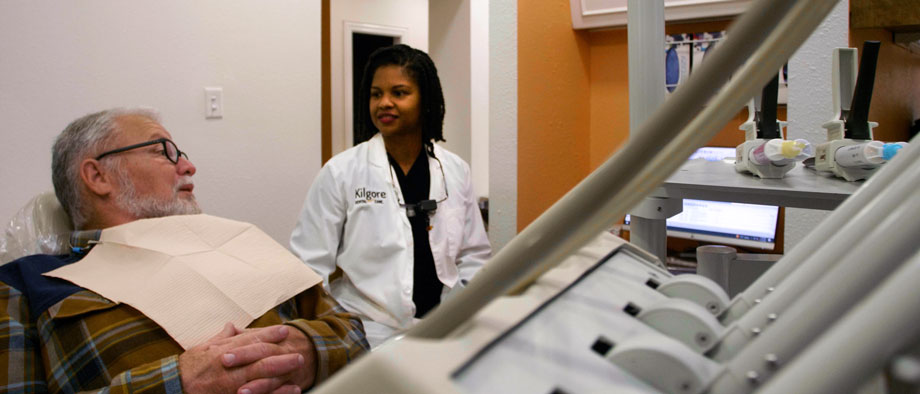 ---
Cosmetic dentistry aims to improve the look and appearance of your teeth. People with discolored, chipped, or cracked teeth often look to cosmetic procedures to fix their smiles. If you feel self-conscious about your smile or are reluctant to show it, then cosmetic dentistry may be for you.
Learn More
---
As the name indicates, the goal of restorative dentistry is to restore your oral health. If you need a missing tooth replaced, need your wisdom teeth or another tooth pulled, or if you have a dental abscess and need a root canal, restorative dentistry is what you need.
Learn More
---
Teeth cleanings are an important part of maintaining good oral health. Brushing your teeth twice daily and flossing once a day is vital to keep your teeth and gums healthy between dental appointments, but sometimes they can't reach or remove everything. For example, tartar, hardened plaque, can only be removed by a dentist or dental hygienist.
Learn More
---
According to the
(CDC), 46% of adults age 30 and older show signs of gum disease, also known as periodontal disease. You may be at increased risk of gum disease if you have diabetes, a weakened immune system, poor oral health, or a family history of gum disease.
Learn More
---
We understand that dental fear and anxiety is a real obstacle to people getting the dental care they need. This is why we provide laughing gas, also known as nitrous oxide. It is a mild sedative that takes effect just a couple minutes after breathing it in and generally gives people a feeling of euphoria, which is how it got its name.
Learn More
---
Do you have crooked or misaligned teeth? Invisalign® is a popular orthodontic option for adults and people who don't want traditional metal braces. If you qualify for Invisalign treatment, a number of custom clear aligner sets will be made for you to wear in two-week increments. After treatment is finished you will need to wear a clear retainer while you sleep for a period of time.
Learn More