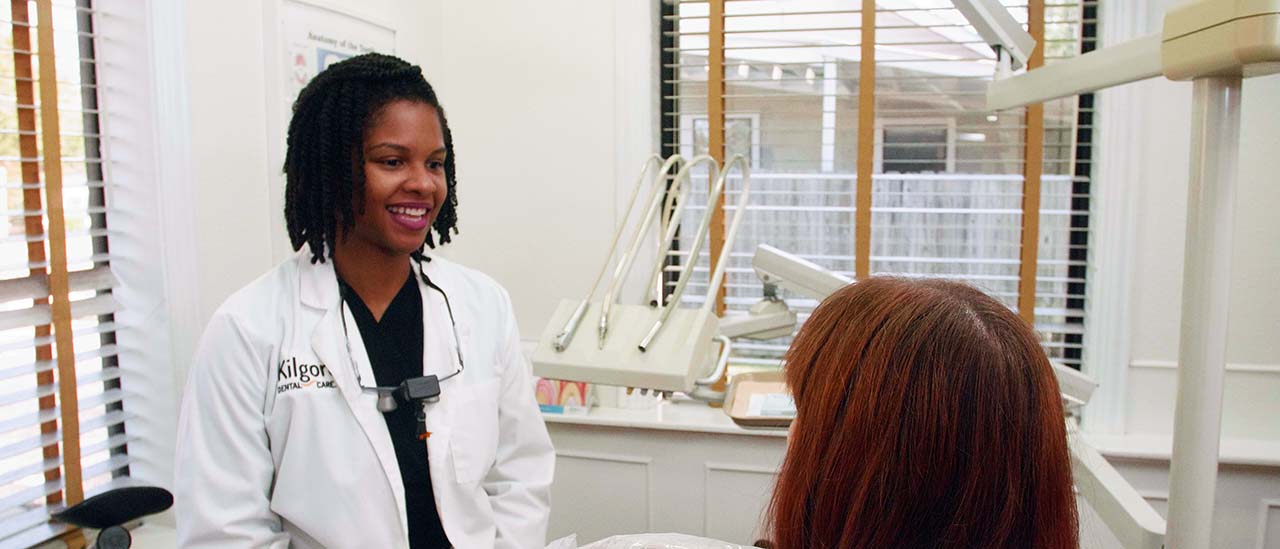 Our Values
We're proud to provide a state of the art family dental practice where we offer preventive, restorative, and cosmetic procedures to Kilgore, TX and surrounding communities. Dr. Angelina Odhiambo and her team are equipped with the knowledge and the latest technology to give you the best care possible.
Fearless Dentistry
alleviate your fears by providing a comfortable and friendly environment. We have treated many patients who have:
plagues a lot of people. Some people are so reluctant to go to the dentist that they would rather live with whatever is affecting their oral health, which only worsens over time. At Kilgore Dental Care, we understand your hesitation and actively work to
Not been to the dentist in years
Had bad dental experiences
Problems getting numb
Extensive dental problems
What We Offer
Sometimes emergencies happen and you or a loved one need to be seen as soon as possible. That's why we offer emergency appointments to help you get relief from whatever the problem may be. 
Our cosmetic and restorative procedures help our patients have brighter, healthier smiles. Whether it's with teeth whitening and veneers or tooth replacement options like dental implants and dentures, we want to help you have a smile you're proud to show off. If you have chipped, missing, and/or discolored teeth, we can help.
We Value Education
At Kilgore Dental Care, we believe every patient deserves to understand why they need the treatment we recommend. Depending on the procedure, this can help them avoid future mistakes. If they have kids, they can then educate their kids to avoid the same problem.
Our goal is to cultivate a long lasting relationship with all our patients so they feel more comfortable when coming in for an appointment and during the procedure(s). Who knows you may eventually look forward to coming to your dental appointments.
Request an Appointment Today
Our family dentist in Kilgore, TX and their team is ready to help restore or maintain your oral health so you can have a happy and confident smile. Call our office at (903) 984-1108 today to schedule an appointment.