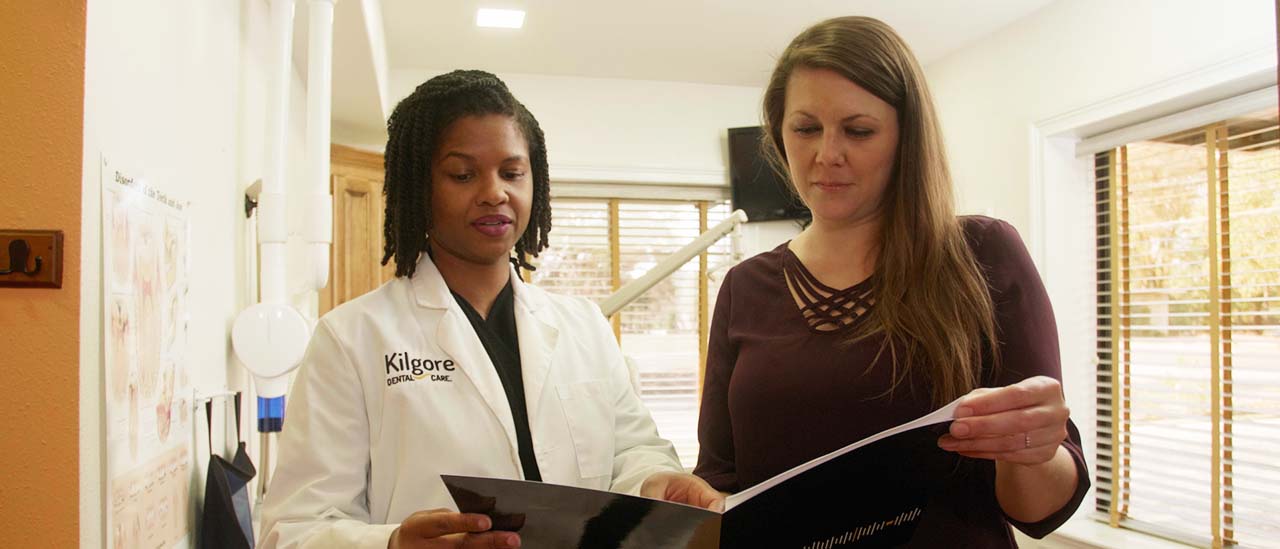 Financing Options for Dental Care
Kilgore Dental Care wants to make sure you receive the
you and your family need. We offer financing and convenient monthly payment plans through Care Credit and Layaway.
Care Credit 
With CareCredit, you pay no up-front costs, no pre-payment penalties, and no fees. Plus, they are a revolving credit line, a credit card for medical services, to be used for additional treatments or add-on charges, without the need to re-apply each time. It only takes a few minutes to apply for either and you could receive an online decision within seconds.
You don't have to wait any longer. Our lender allows you the freedom to begin your dental procedures right away - then make low payments over time. Payment plans can be worked to fit into almost any budget and include a range of No Interest and Extended Payment Plans covering procedures up to and even over $50,000.
Care Credit is a revolving line of credit that can be used for additional treatments or other medical services with a zero reapply needed policy. It takes just a few minutes to apply, and an answer to your dental needs can be received in just seconds! With no up-front costs, no fees, or prepay penalties, the way to the beautiful smile you've always wanted has never been easier!
Contact Us
If you are interested in any of our financing options to help you get necessary dental work completed, please contact us at (903) 984-1108.